CHUPAS WIN ANOTHER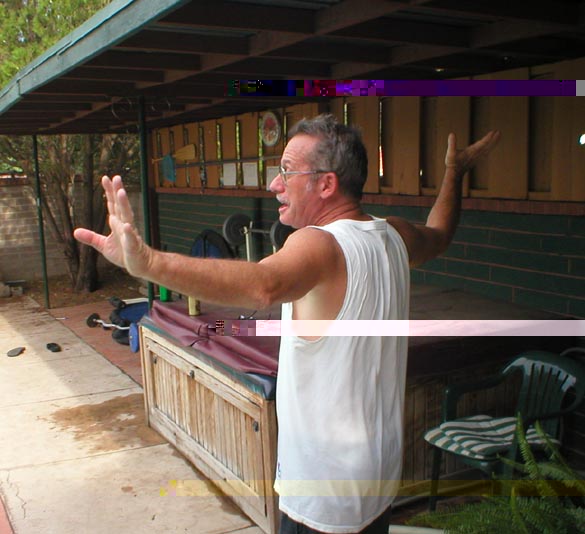 The Coach Disgusted in the way the Chupas won!
The Coach and George took a 3-0 lead into the 3rd and final inning. Everybody thought the Chupas might lose for the first time while playing intact. But they decided they would not swing the bat at any pitch no matter how close it was. Brian only walked twice, but Tom Peel walked a total of 6 times. In the bottom of the 3rd the Coach hit a home run but that was not enough as the Chupas won 4-3. SCORES
---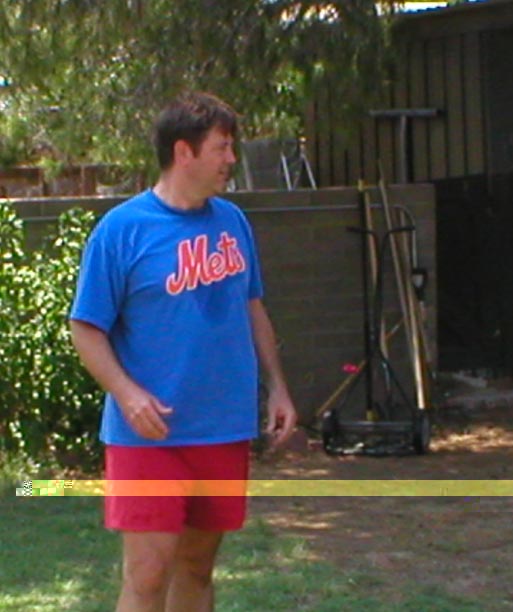 BILL THROWS FIRST EVER PERFECT GAME!
Bill and Tayor Nintzel of the Nintz won again to gain more ground to keep them in first, Bill Nintzel was the star because of his outsanding performance on the mound. He threw the first ever perfect game in Nintzel Wiffle Ball History. He shut down the Wolf-Pack who had a no hitter pitched against them the game before. The Nintz went on to win the game 3-0. SCORES
| | | |
| --- | --- | --- |
| Wiffle | Ball | Standings |
| Team | Pts. | Pts. Bk. |
| Nintz | 20.5 | 0 |
| Chupas | 15.5 | 5 |
| Maniacs | 6.5 | 14 |
| M & M's | 1 | 19.5 |
| Wolf Pack | .5 | 20 |